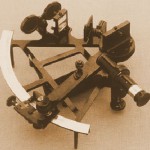 The first private navigational classes on the island Lošinj started in the year 1780. A greater progress in astronomy on the island can be seen at the time of the founding of The Nautical School in 1804 which had raised many generations of our seaman who were linked to astronomy in their everyday work, and to whom astronomy meant salvation in crucial moments as they were navigating through distant and not always calm seas.
EUGEN JELČIĆ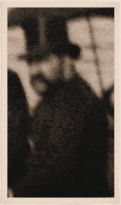 Eugen Jelčić came to Mali Lošinj in 1881 when he was appointed professor and director of The Nautical School on which position he stayed until 1895. During his time on the island Lošinj he wrote and published two of his principal works: Corso di astronomia nautica ad uso delle schuole nautiche (Handbook for astronomical navigation for use in nautical schools) and Handbuch der Navigation (Navigational handbook). In his works Jelčić mostly wrote about precise time measurement and position determination on Earth by astronomical means. He published 19 books and 78 monographs on the history of navigation, nautical instruments, astronomy and astronomical navigation, physical geography, oceanography, watchmaking, ecc.
THE NAUTICAL SCHOOL OBSERVATORY
It was with the effort of Eugen Jelčić, who at the time was professor and director of The Nautical School (1881 – 1895) that a small astronomical observatory had been built in front of The Nautical School. The observatory was equipped with a transit instrument and a cannon and it was used to accurately determine time. The canon discharge would mark the exact noon, so the ships in the harbor could correct their chronometers. The part of the Mali Lošinj harbor in front of The Nautical School was called The Observatory Harbor.